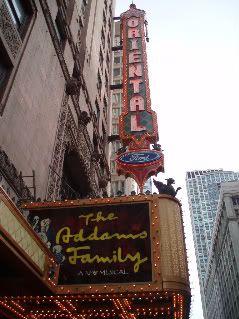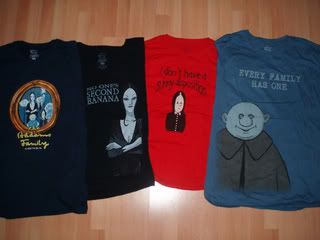 Just to remind everyone, for the best place for open discussion of the new musical, check out the "Addamses" blog's
livejournal page
!
The
Addamses Livejournal Page
is currently hosting member's only, exclusive photos and info on the merchandise for sale at the Oriental Theatre in Chicago, along with photos of the Theatre, itself, taken on opening night.
The current updates are viewable to Livejournal community members only, so if you haven't joined already, take a moment to
sign up for free
.
Already have a livejournal? Become a member of
addamses
and join in the fun!